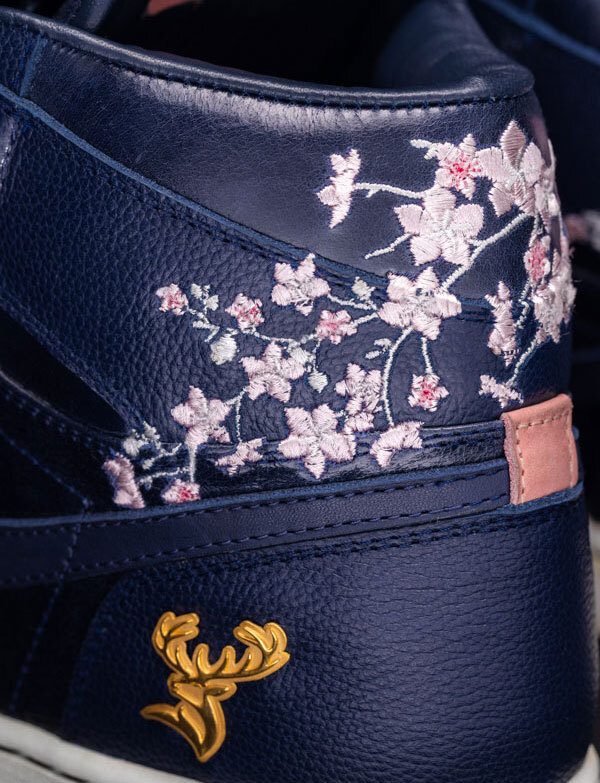 GLENFIDDICH GRAND YOZAKURA 29
LIMITED EDITION BOX SET
A custom made, limited edition luxury sneaker inspired by Yozakura, the magical moment of fleeting beauty when Japanese cherry blossom is admired and celebrated under the moonlight.
Luxury whisky and streetwear collide in this collaboration between Glenfiddich, Chase Shiel, one of the world's best custom sneaker artists, and ABC Bullion, global leaders in precious metals and bullion.
Scroll down to learn more on this once in a lifetime collaboration.
Only five pairs of these incredible sneakers will ever be created, with three exclusively for public sale in Australia, echoing the rarity of our whisky.
RRP $15,999
Sign up below to be one of the first to know about future limited edition ballots from Glenfiddich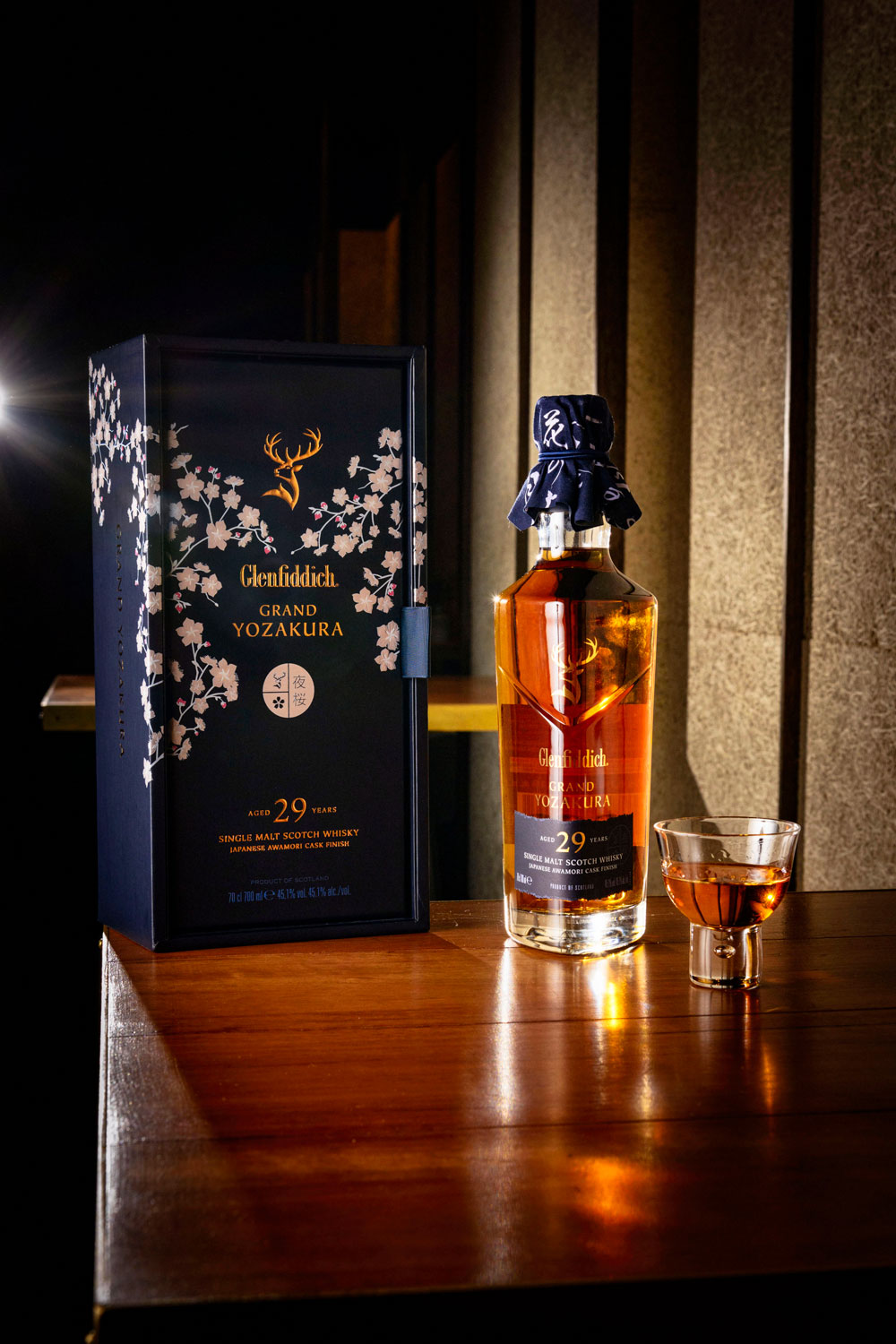 Your purchase also includes a bottle of Glenfiddich 29 Year Old Grand Yozakura Limited Edition, the first Single Malt Scotch whisky matured for 29 years in American and European Oak casks then finished for six months in exquisitely rare Awamori rice spirit casks from Okinawa for an unforgettable taste. (ABV 45.1%, 700 mL)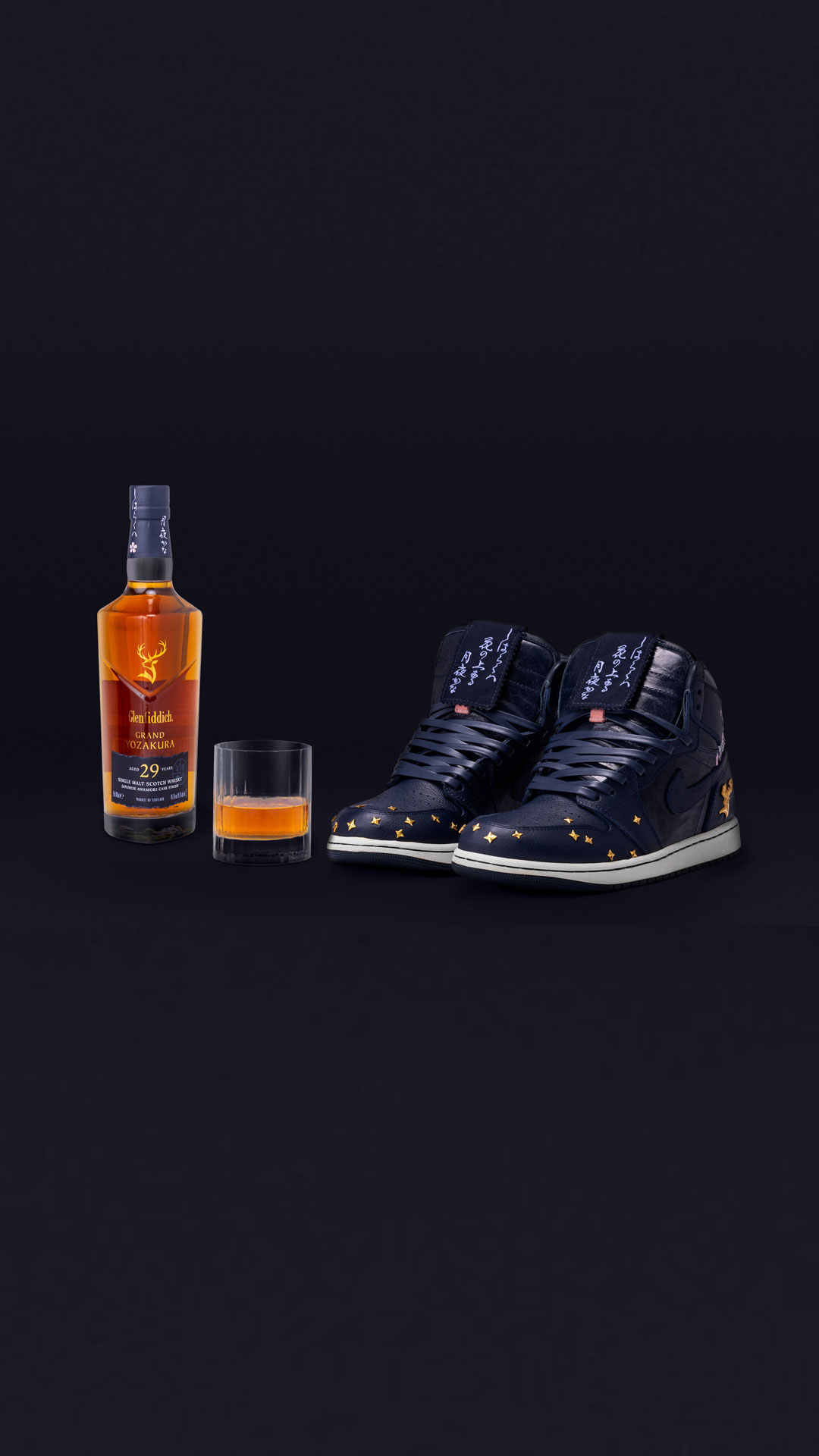 Delicate, distinctive and just like Yozakura, once experienced, it is never forgotten.
Only the finest materials, handpicked from across the world, are being used for the Glenfiddich Grand Yozakura sneakers: an array of premium Japanese leathers, distressed soles, custom designed detail embroidery on the heel and 99.9% fine, 100% Australian Gold from ABC Bullion.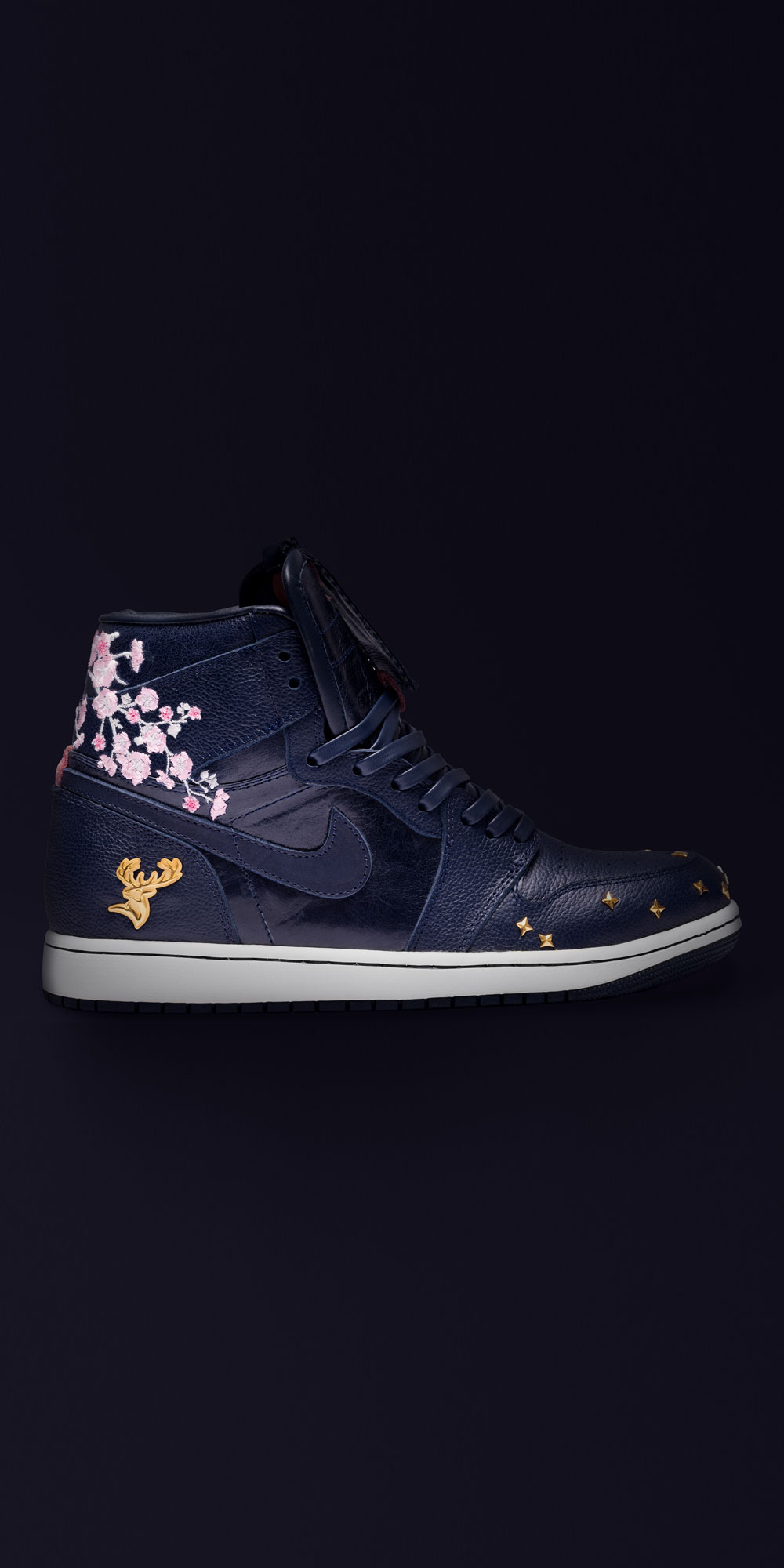 Made of 99.9% fine, 100% Australian Gold, the solid Gold Glenfiddich Stag and the 29 solid Gold Stars, for each year the whisky was matured, carefully embellish each set.
These elements were custom designed and handcrafted by ABC Bullion's sister company, Palloys, Australia's most respected B2B jewellery manufacturer, emphasising the Glenfiddich Grand Yozakura sneakers are a masterpiece that encapsulates the essence of rare and exquisite craftsmanship.
The Grand Yozakura sneakers are presented in a luxurious, handcrafted solid oak box, with a handsewn 100% pure silk sneaker bag, perfect for long term storage.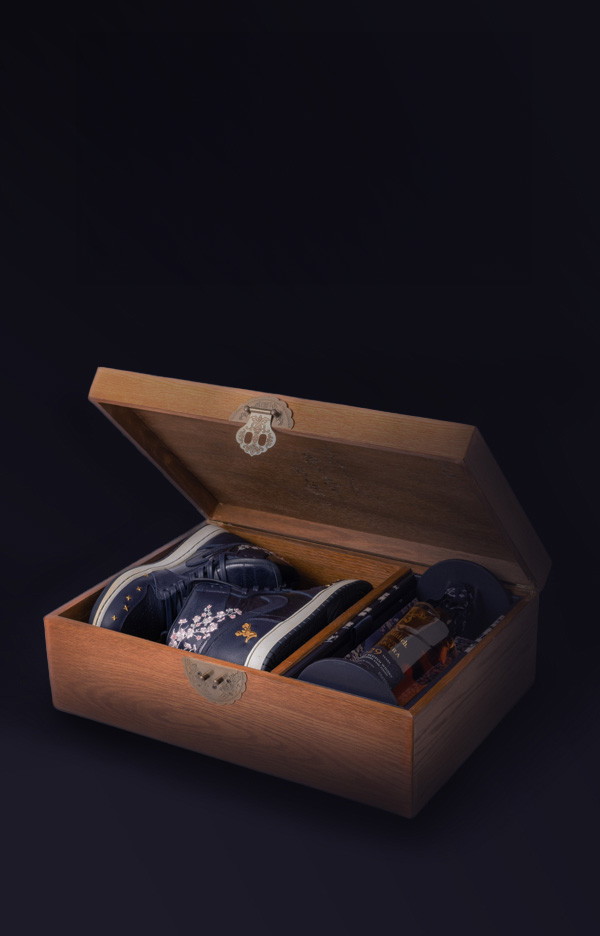 Crafted by Chase Shiel, a renowned Melbourne-based custom sneaker artist. Focusing on four key areas; aesthetics, execution, storytelling and unparalleled determination, Chase Shiel's work stands out in creativity and handcrafted excellence. Through creative collaboration, Shiel brings elite sneaker concepts to fruition with unrivalled expertise and the finest materials.
ABC Bullion is Australia's leading precious metals and bullion specialist since 1972 and is considered one of the cornerstones of the Australian gold trading system. ABC Bullion is also the proud manufacturer of the Lexus Melbourne Cup trophy and the suite of Australian Open trophies.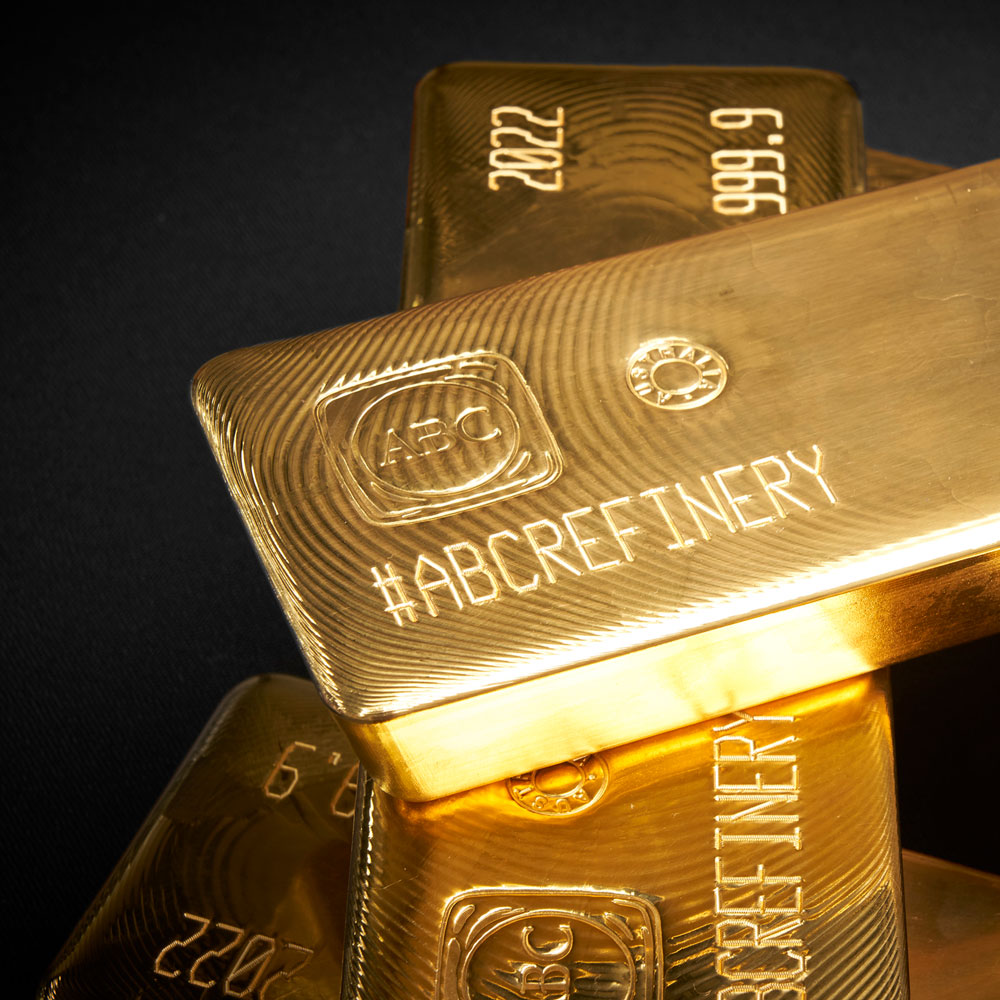 GLENFIDDICH GRAND YOZAKURA 29
LIMITED EDITION BOX SET
RRP $15,999
Sign up below to be one of the first to know about future limited edition ballots from Glenfiddich