WELCOME TO THE GLENFIDDICH SPIRIT OF SPEYSIDE EDITION, A LONG-ESTABLISHED BOTTLING, HIGHLY SOUGHT AFTER BY THE WHISKY COMMUNITY.
FOR OUR 2022 EDITION, BRIAN KINSMAN, OUR MALT MASTER, SELECTED WHISKY FROM THREE DIFFERENT OAK BARRELS.
THIS IS A TRULY UNIQUE MICRO VATTING OF THREE HAND-CRAFTED BARRELS COOPERED BY IAN MACDONALD, HEAD COOPER AT GLENFIDDICH.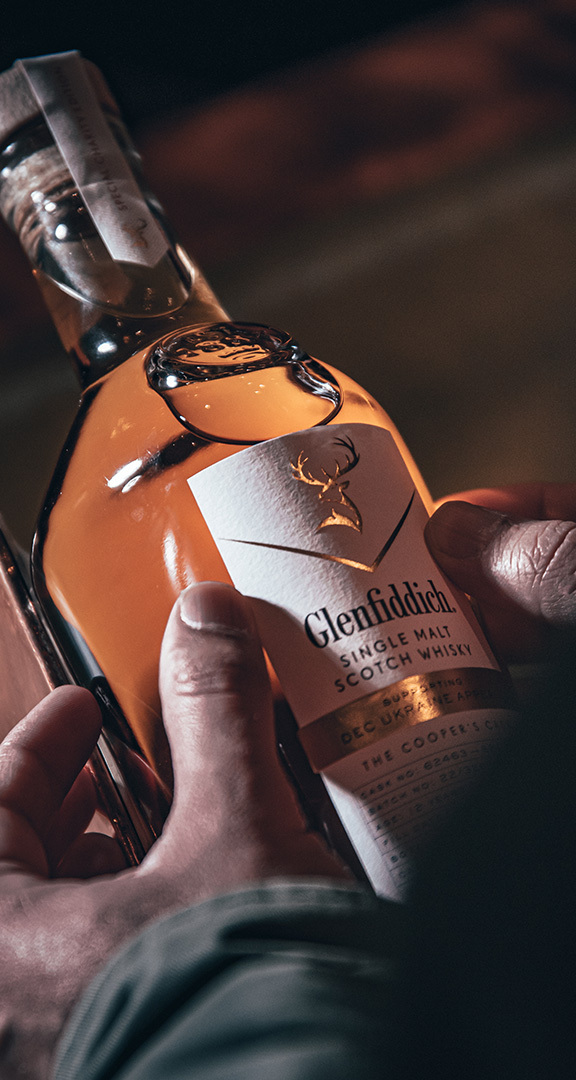 IN 2009, IAN TOOK IT UPON HIMSELF TO EXPERIMENT WITH BUILDING A BARREL USING A VARIETY OF OAK TYPES - VIRGIN AMERICAN OAK, EX BOURBON OAK AND TRADITIONAL REFILL AMERICAN OAK.
LIVELY WITH A ZESTY FRUITINESS - THIS VERY SPECIAL CASK IS A ONE-OFF RELEASE OF 460 BOTTLES SIGNED BY THE MALT MASTER HIMSELF.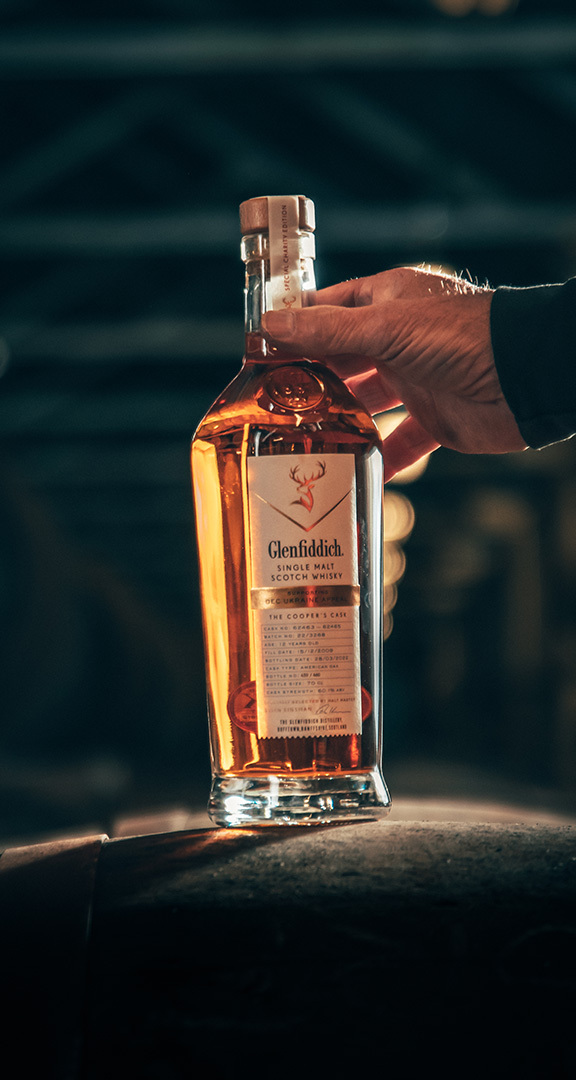 HIS AIM WAS TO SEE HOW THE CASKS WOULD MATURE AND HOW EACH TYPE OF OAK WOULD CONTRIBUTE TO THE FINAL FLAVOUR. WE ARE DELIGHTED TO REVEAL THE RESULTS.
We have decided to use this year's Spirit of Speyside exclusive bottling to raise as much money as possible to support the Disasters Emergency Committee and their invaluable efforts in helping Ukrainian citizens and refugees on their long road to recovery