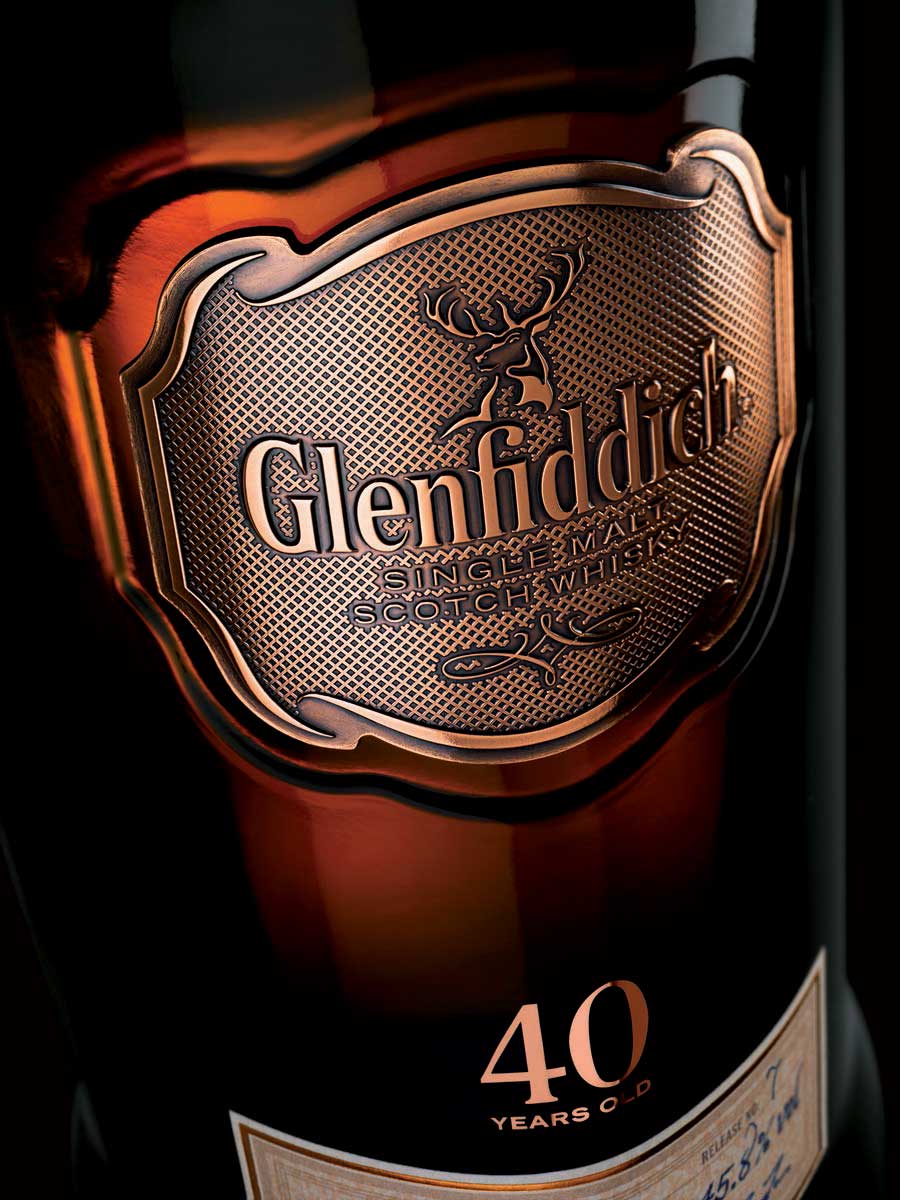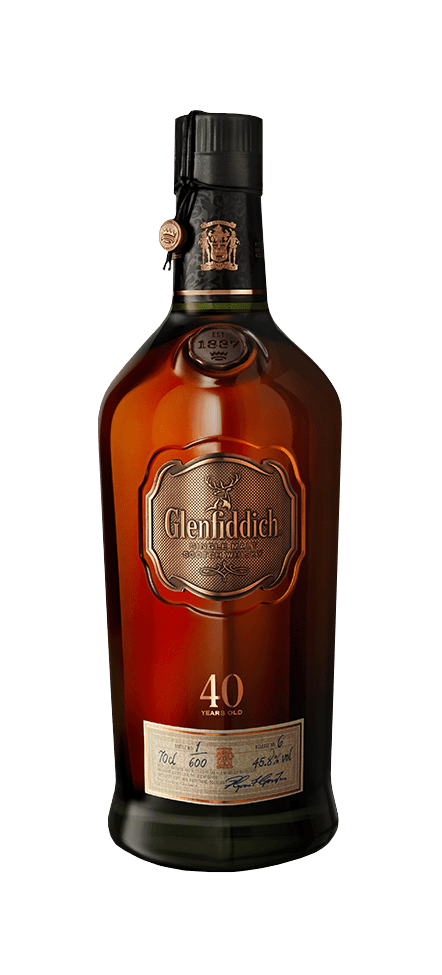 40 YEAR OLD
INTENSE DRIED FRUIT, ROASTED COFFEE, STEWED APPLE, HINT OF DRY OAK, BITTER CHOCOLATE AND FAINT PEAT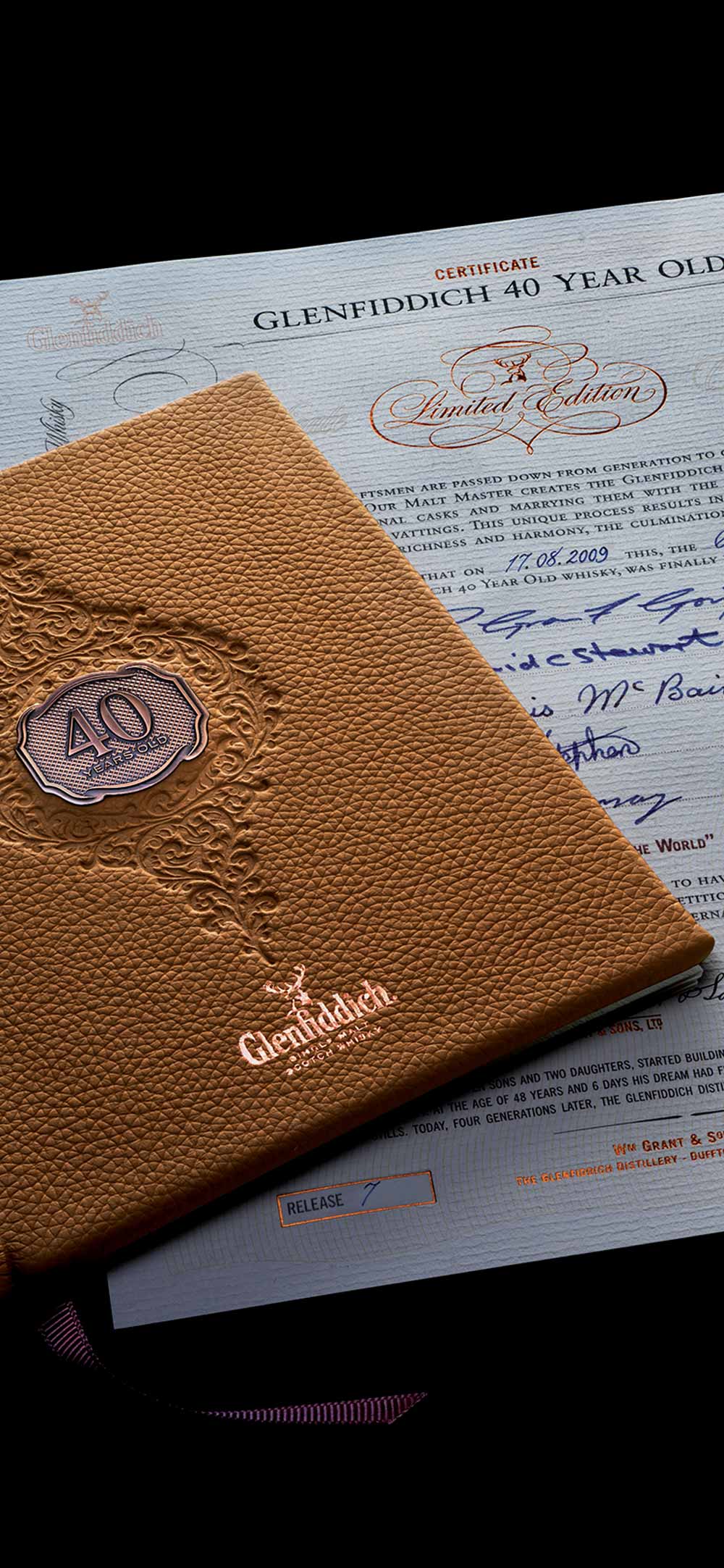 An exemplary single malt. Our Malt Master handpicks some of the oldest casks in the world, marrying 40 year old vattings to craft a peerless whisky. Infinite depth and layer upon layer of aroma and flavour create a 40 year old unrivalled by other rare whiskies of this age.
Each bottle is individually numbered and wrapped in hand-stitched calf leather. Each is accompanied by a leather bound book telling its 40 year old story, with certification hand-signed by our longest-serving craftsmen. Less than 1000 bottles are released to the world each year. Each batch eagerly anticipated by the experts.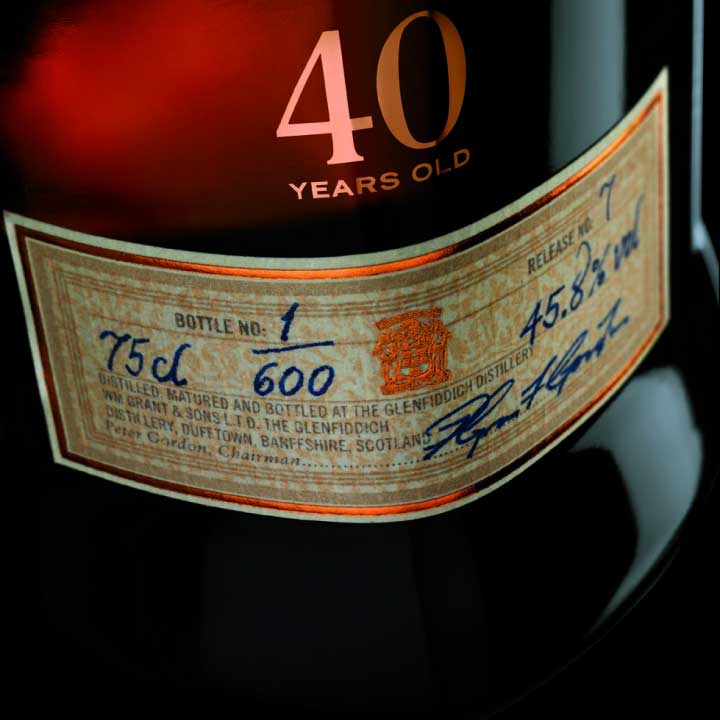 The Tasting Notes
Nose
Beautifully rich with layer upon layer of dried fruits, dark chocolate, roasted coffee and ripe black cherries. Waves of gentle wood smoke, polished leather and cloves.
Taste
Silky smooth and luxurious. Intense dried fruit notes are followed by rich fruitcake, dates, raisins and stewed apples. Over time slightly dry oak notes appear, with a hint of bitter chocolate and the faintest peat notes.
Finish
Incredibly long lasting and complex. Truly memorable.