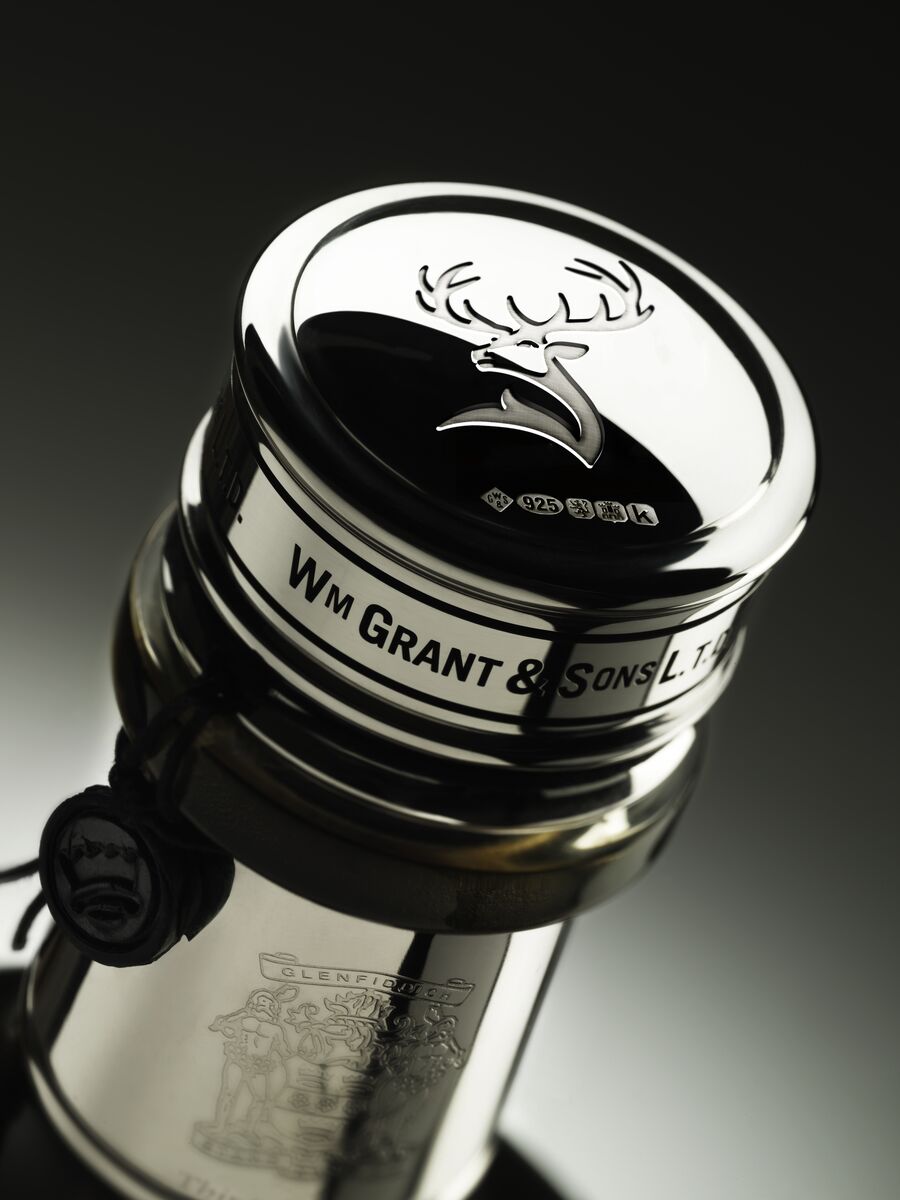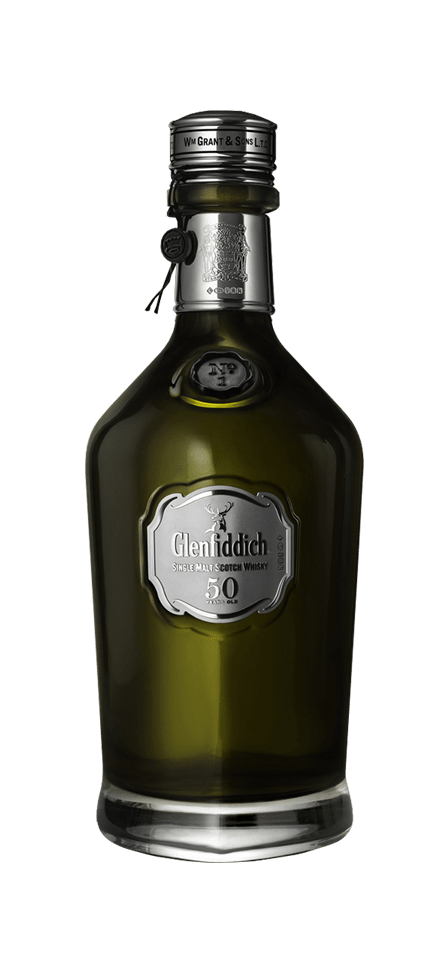 50 YEAR OLD
VIBRANT, ZESTY, VANILLA TOFFEE AND GENTLE SMOKE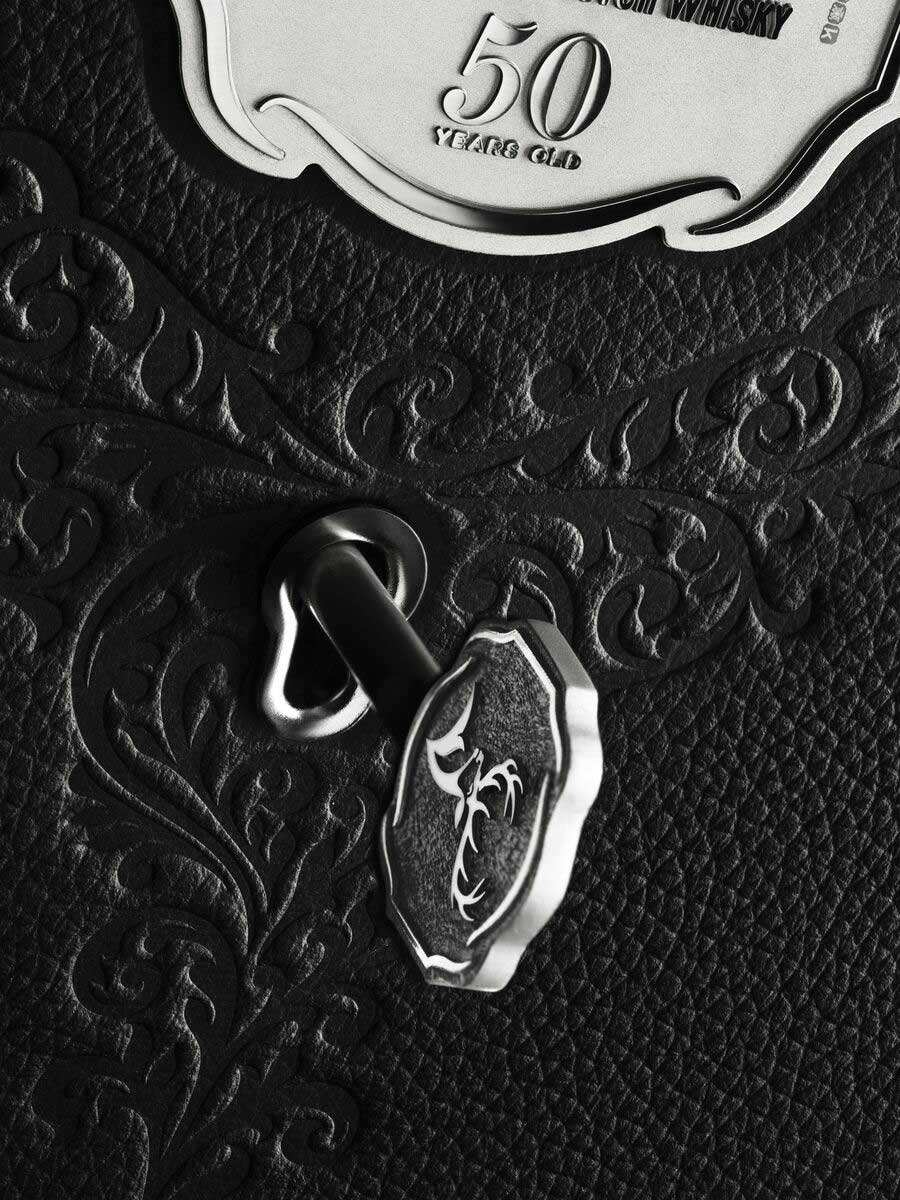 A culmination of over a century of expert craft, traditions passed down by five generations and spirited invention. Inspired by the first vatting from just nine casks honouring each of William Grant's nine children, who helped to build Glenfiddich by hand.
This exquisite whisky was drawn from two exceptional casks, both matured for 50 years. Our Malt Master married them with great care to craft a perfectly harmonious aroma and flavour. Rare, sought after, historic.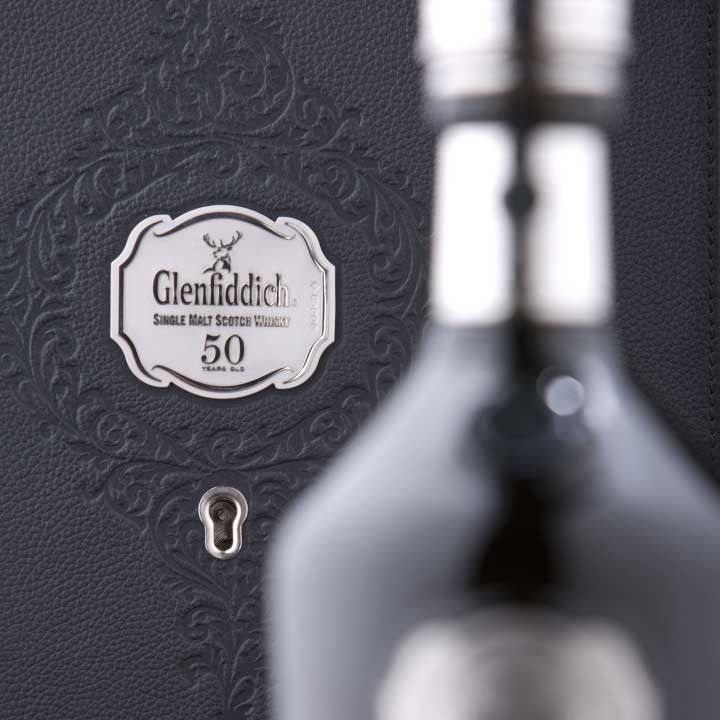 The Tasting Notes
Nose
A beautifully harmonious, uplifting, vibrant and complex aroma. Delicate rose petal and violets intertwine with green tobacco leaf, oak and faint hints of smoke.
Taste
Initially very sweet, with zesty orange marmalade and vanilla toffee, cascading through layer after layer of aromatic herb, floral and soft fruits, silky oak tannin and gentle smoke.
Finish
Exceptionally long, with a touch of dry oak and the merest trace of peat.