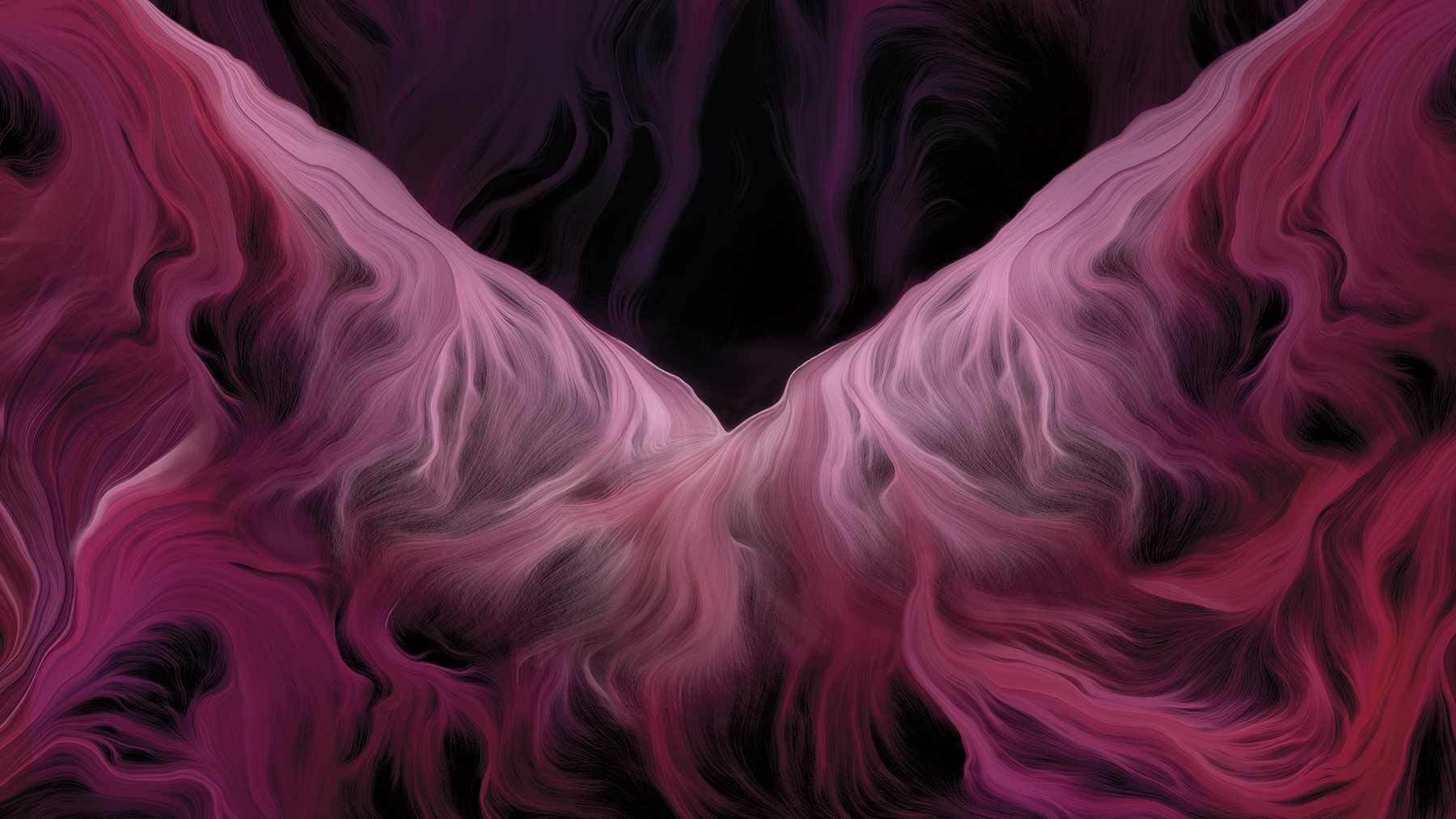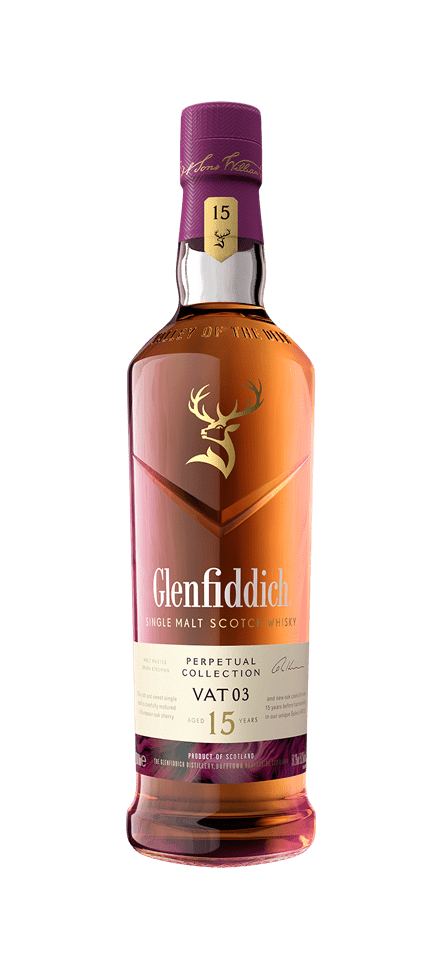 Glenfiddich Perpetual Collection Vat 03
Glenfiddich Perpetual Collection
A whisky that never sits still.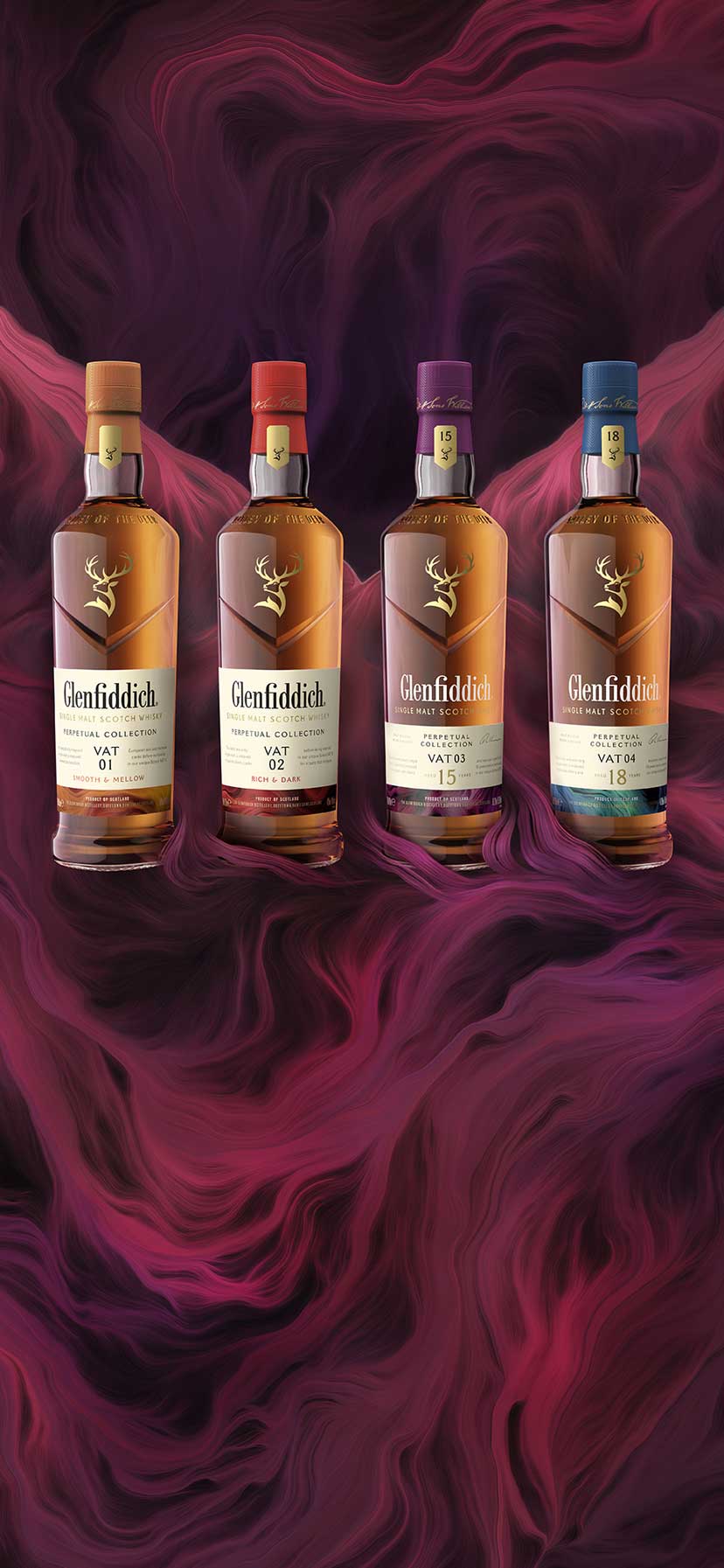 The Perpetual Collection is a range of whiskies in perpetual motion, within Vats that have never been emptied.

A whisky that never sits still.
Elevated over 15 years of maturation in American and Virgin American oak, and European Sherry casks, VAT 03 distinctly embodies the Glenfiddich pioneering spirit.

This silky-smooth full-bodied whisky harmoniously combines warm notes of spice with hints of nutty marzipan and dark sherry oak.

A satisfyingly rich and sweet Glenfiddich for connoisseurs.

Exclusively available in Global Travel Retail.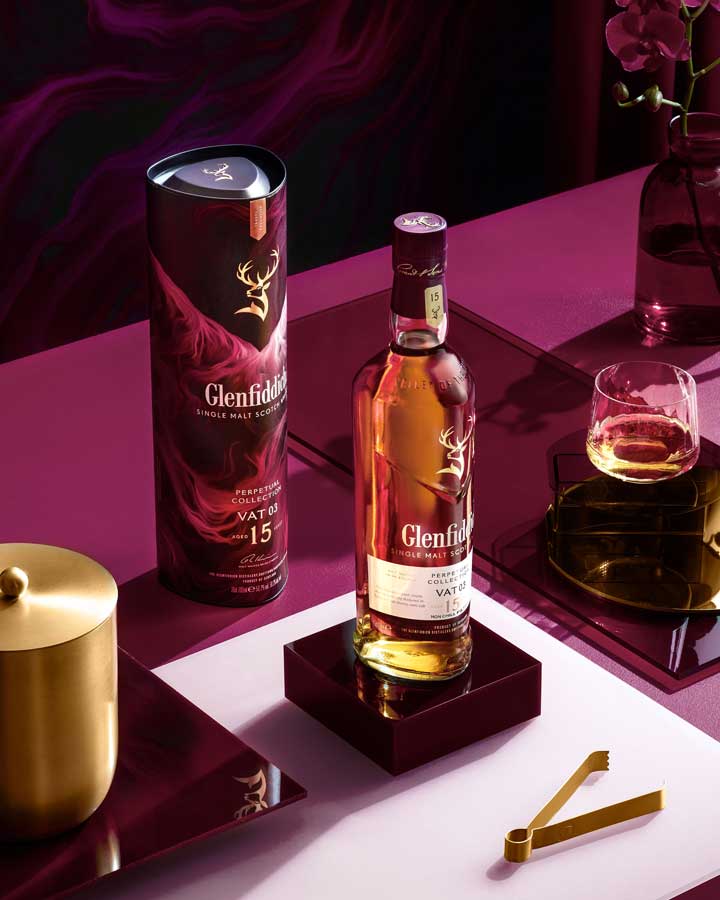 The Tasting Notes
Colour
Golden, with reddish hue.
Nose
Intriguingly complex aroma with sweet heather honey and vanilla fudge combined with rich dark fruits.
Taste
Silky smooth revealing layers of sherry oak, marzipan, cinnamon and ginger. Full bodied and bursting with flavour.
Finish
Satisfyingly rich with lingering sweetness.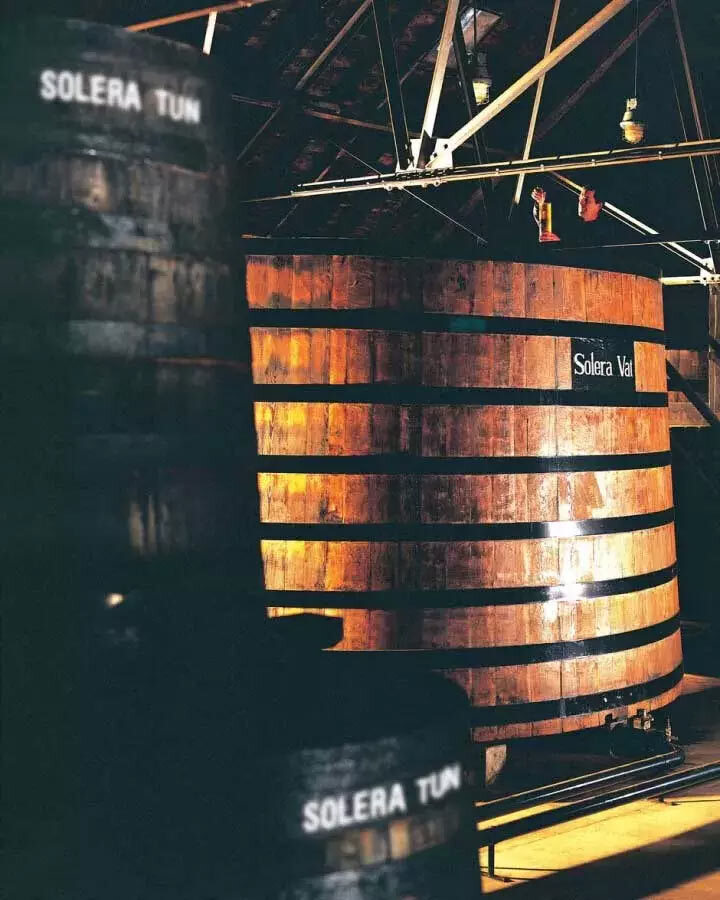 OUR UNIQUE AND PIONEERING SOLERA VAT PROCESS adds continuous layers of flavours to the whisky, by only ever bottling half the whisky in the Vats before refilling. As such, the Vats still contain the original liquid – a line from the past into the future.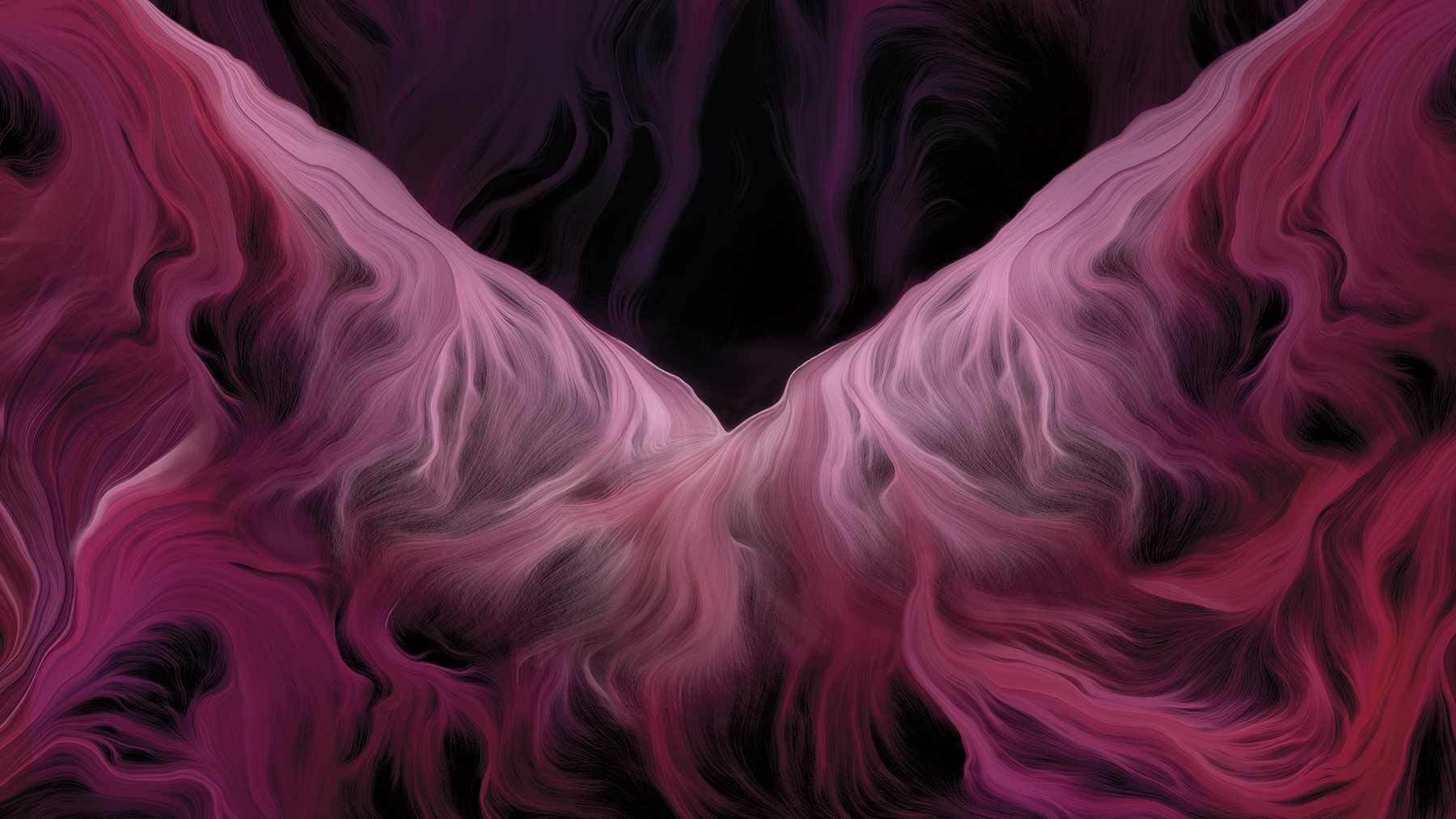 EACH SUCCESSIVE VAT FILL IS LIKE A NEW GENERATION OF WHISKY BUILDING ON THE PAST, EVER INCREASING IN CHARACTER, DIMENSION AND COMPLEXITY, GIVING YOU A UNIQUE EXPERIENCE WITH EVERY SIP.