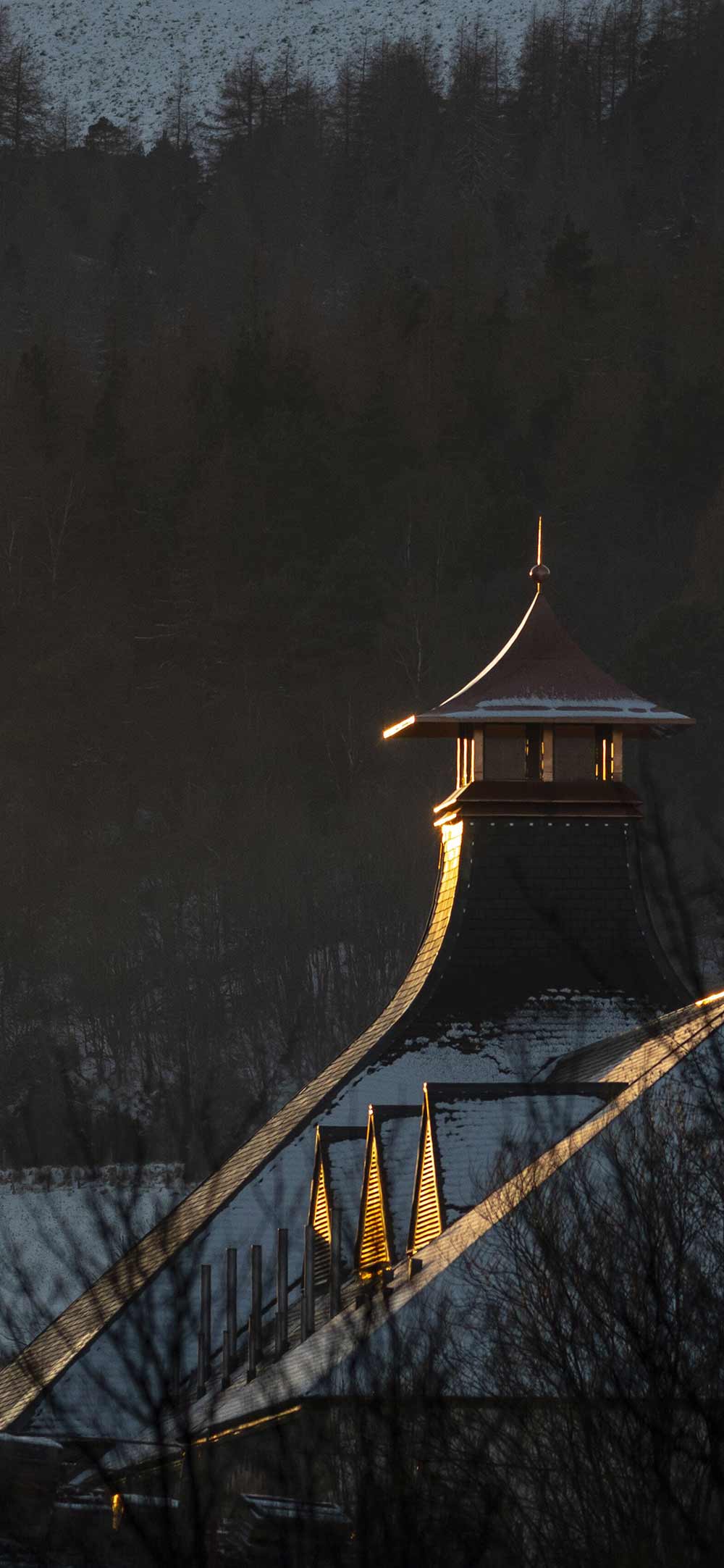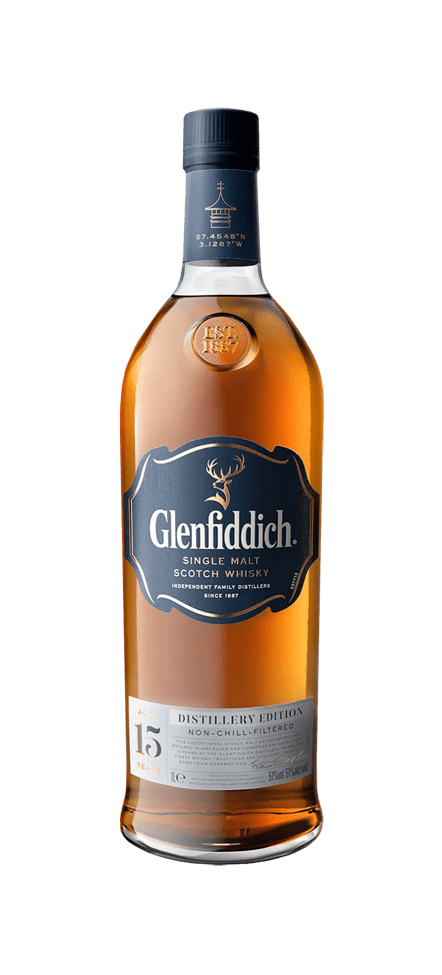 15 year old Distillery edition
CREAMY, FLORAL, SPICY BLACK PEPPER, LUSCIOUS GENTLE FRUIT FLAVOURS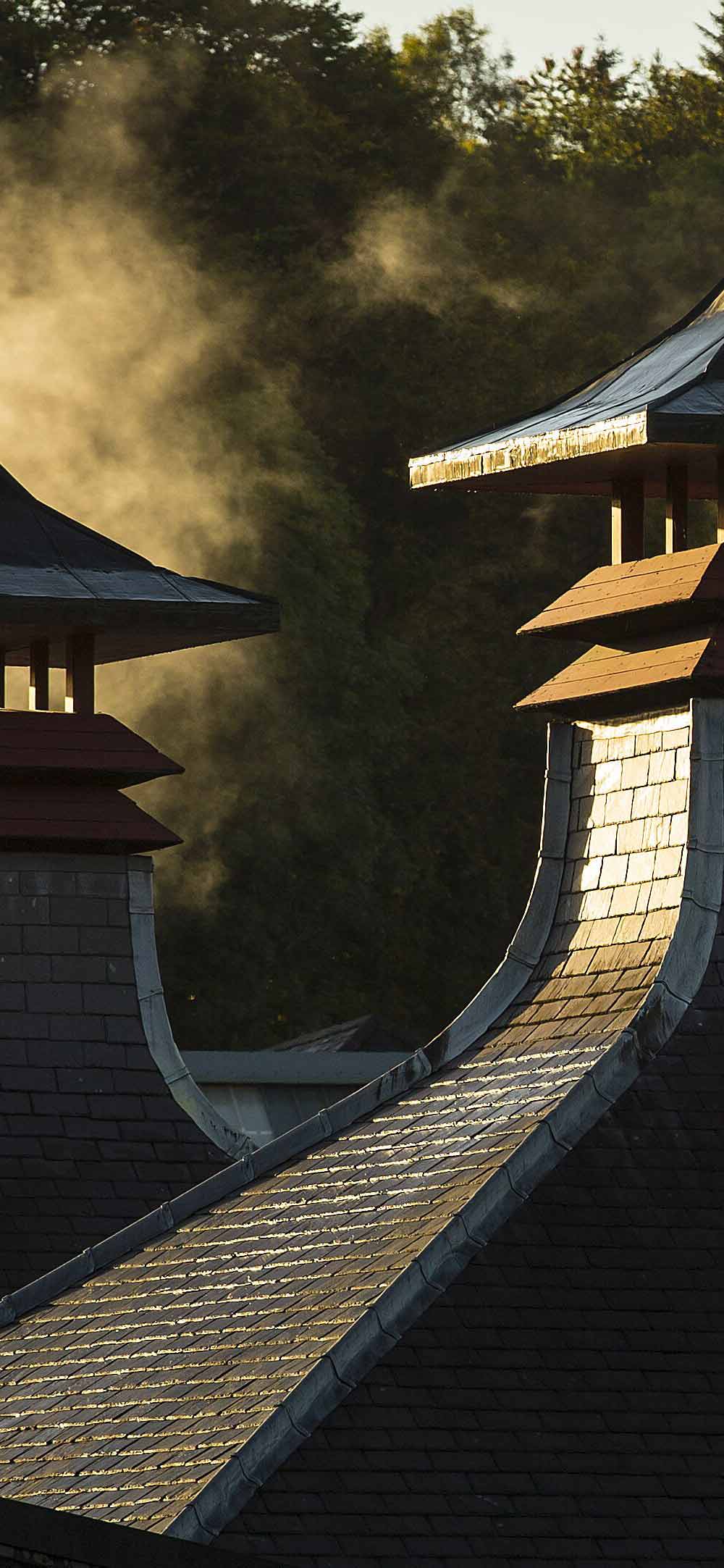 A higher strength single malt Scotch whisky, crafted with our century-old traditions. After at least 15 years maturing in traditional American oak and Spanish oak, it is non-chill filtered to protect its subtle flavours.
Unique floral and peppery notes are released and a sweet, velvet, warm finish. Presented in smoky grey and gold – an evocative whisky for the discerning whisky drinker.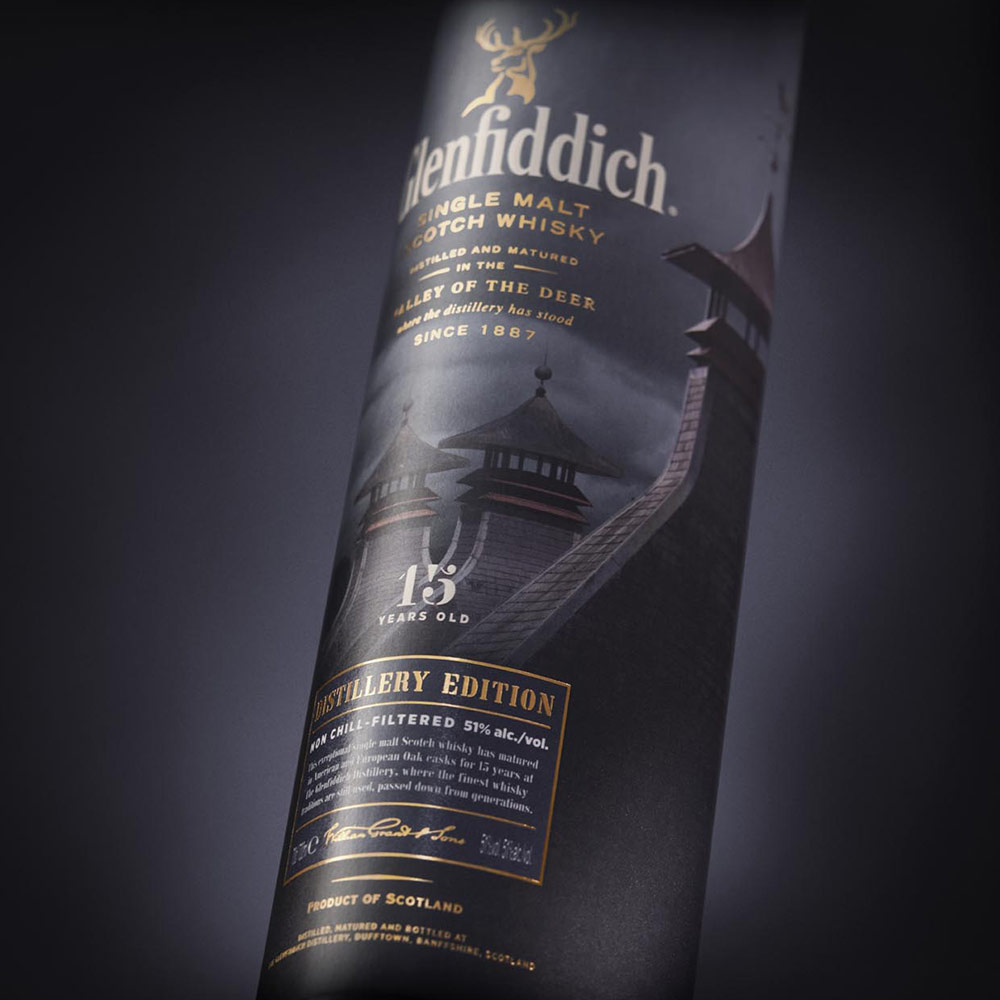 The Tasting Notes
Nose
A delicate floral and creamy aroma with hints of freshly ground black pepper. With a little water, the fruity and vanilla sweetness of Glenfiddich is released.
Taste
At full strength the smooth, warming flavour is centred around a delicious creamy spiciness. After adding a little water, the softer vanilla and gentle luscious fruit flavours come through.
Finish
Lingering, sweet and velvety warm.