Suspended Time
Aged 30 Years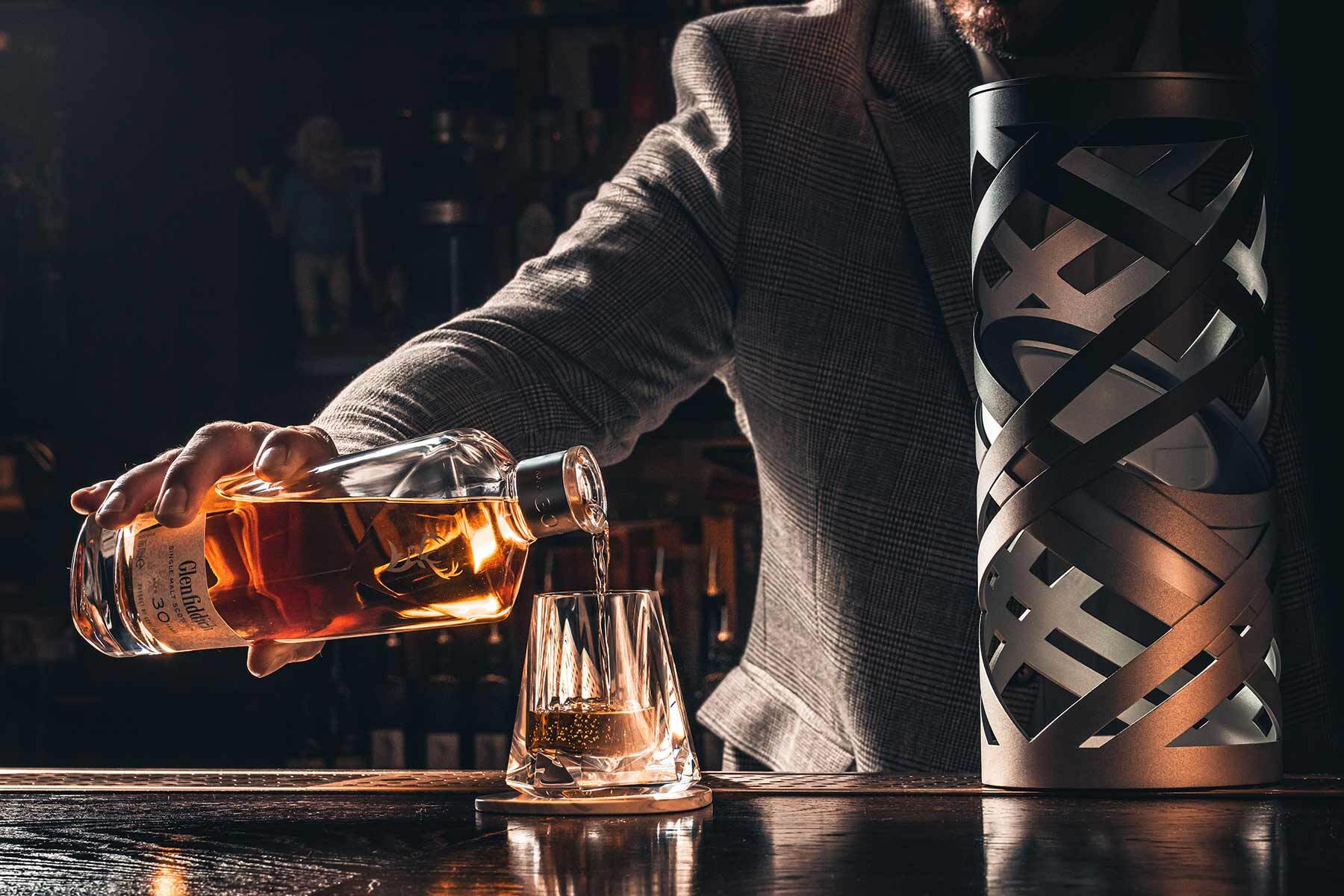 THREE DECADES, CAPTURED IN TIME
Time is often believed to be an irrefutable force. The seconds, minutes, hours fleeting figures of a clockface, slipping steadily away. But in the hands of a maverick, time stands still. This is something our Malt Master understands implicitly. Thirty years ago, he laid down the spirit to create an exemplary single malt. After three decades of patient maturation, the decisive moment arrived. Glenfiddich 30 is the pinnacle of this process. More than simply a superlative liquid, it is forethought, expectation, anticipation embodied. Three decades, captured. Time stilled, forever. Arrested, and arresting. An experience to savour. Thirty years of our maverick mindset, suspended in time.
The Tasting Notes
Nose
An exquisitely structured balance of hearty oak married with sweet, subtle sherry notes.
Taste
Deep, woody flavours interlaced with delicate floral accents, in a complex combination.
Finish
Warm, honeyed and exceptionally long-lasting.
GRAPHIC AND EXPRESSIVE, GLENFIDDICH 30 YEAR OLD'S OUTER PACKAGING IS THE CAPSULE WHICH ENCASES THE MOMENT OF MATURATION, IN ALL ITS SPLENDOUR.
THE DESIGN EVOKES THE IMAGE OF MOVING RIBBONS, EACH ONE FROZEN IN TIME TO FORM ELEGANT CUT-OUT WINDOWS, REVEALING THE REGAL DECANTER INSIDE. THE DESIGN'S DYNAMIC LINES AND COMPLEX STRUCTURE CREATE THE ILLUSION THAT THE BOTTLE IS SUSPENDED, EFFORTLESSLY, IN MID-AIR.
Suspended Time
When time stands still in a decisive moment.